That Man is You! meets on Saturday mornings at 7:45 am. TMIY! will begin the spring semester of the Battle Over the Bride on January 9th. The Spring Semester helps men rediscover the true desires of their heart, identifies the major challenges in the spiritual life and the means for overcoming them, reveals to men the structured approach used by saints to make true progress in the spiritual life, and opens men to an encounter with Our Lady and the Holy Family that will transform their lives and that of their families. For more information or to register email Deacon Charles at ciner@stjamesapostle.com.
Here is the line up for this semester. Looks like a good one. Please reach out to all your friends to let them know.
SPRING SEMESTER
"THE BATTLE OVER THE BRIDE"
WHAT IS LOVE?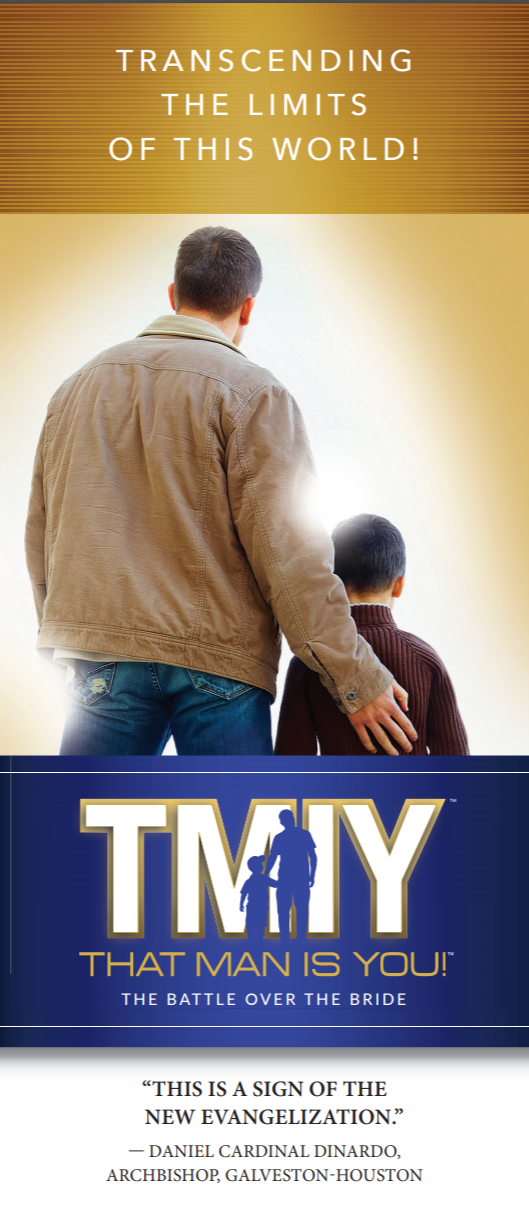 OBJECTIVES: Help men grasp the depth and beauty of the Church's vision of love and marriage by considering 7 "moments" in the Catholic Nuptial Mass; provide a mystical vision of the beauty of love that lies hidden behind the "mundane details" of everyday life; relate stories from around the globe of couples who have lived the mystery of love to its very end.