That Man is You! begins Saturday, September 19th at 7:45 am!
Our fall 2020 That Man is You! – The Battle Over the Bride will begin on Saturday, September 19th at 7:45 am (we will end promptly at 8:30 am) Due to the restrictions on gatherings we will be offering this semester via Zoom Meetings. Zoom is super easy to use (should you have trouble we can help you get set up!) and we will be able to still have our small discussion group breakouts!
Here is the line up for this semester. Looks like a good one. Please reach out to all your friends to let them know.
FALL SEMESTER
"THE BATTLE OVER THE BRIDE"
WHAT IS LOVE?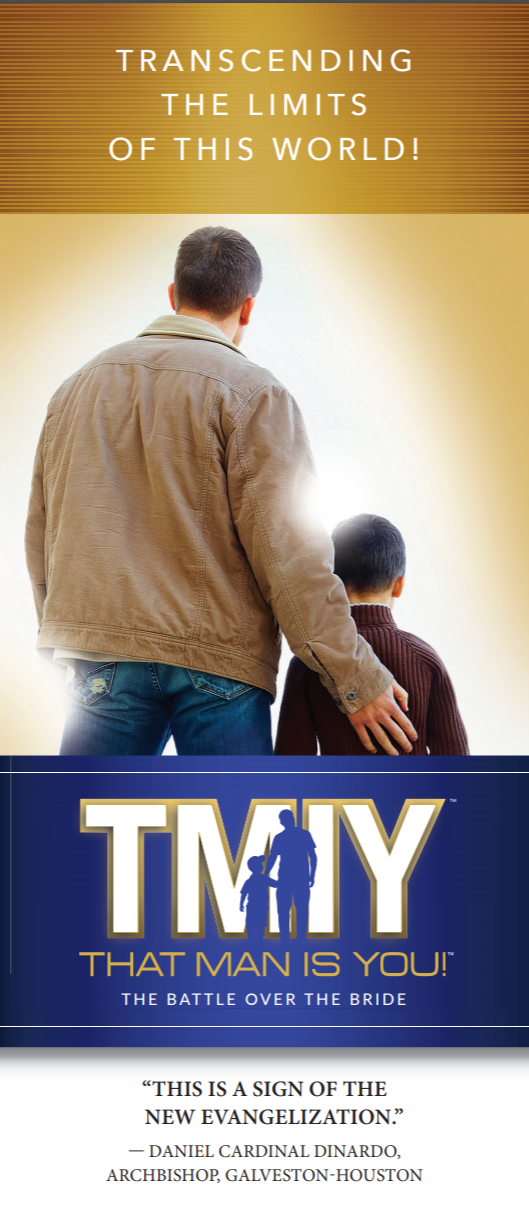 Week 1: The Unveiling of Love
Week 2: The Battle over the Bride
Week 3: Love is Desire
Week 4: Love is a Free Gift
Week 5: Love is Communion
Week 6: Man in Communion
Week 7: Women in Communion
Week 8: Two Become One
Week 9: Love is Expansive
Week 10: Love is Unconditional
Week 11: Love is Sacrificial
Week 12: Love is Eternal
Week 13: Love is Possible
OBJECTIVES: Help men grasp the depth and beauty of the Church's vision of love and marriage by considering 7 "moments" in the Catholic Nuptial Mass; provide a mystical vision of the beauty of love that lies hidden behind the "mundane details" of everyday life; relate stories from around the globe of couples who have lived the mystery of love to its very end.