We are restarting the That Man is You! men's program on Saturday, September 11th.
(IN PERSON!!!)

This year's program is entitled "The Vision of Man Fully Alive". I hope to see you there!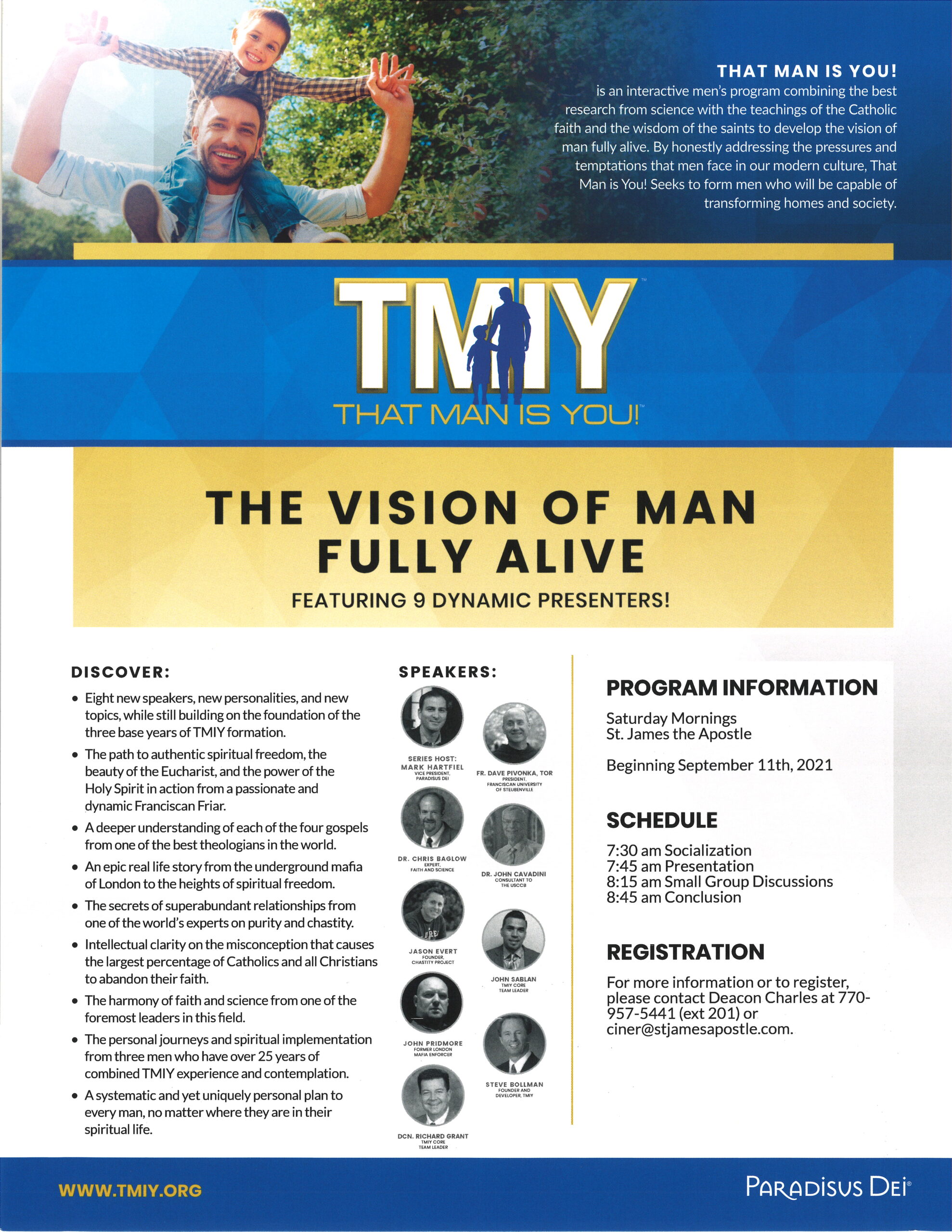 It is different from all of their other programs and is made up of 9 different speakers. The great thing about the program is that even if you stopped coming in the past, now you can jump into this new content.

This new year aims to enable men to experience authentic freedom as sons of God. 

We will begin the presentations promptly at 7:45 am.

For more information or to register contact Deacon Charles at ciner@stjamesapostle.com.