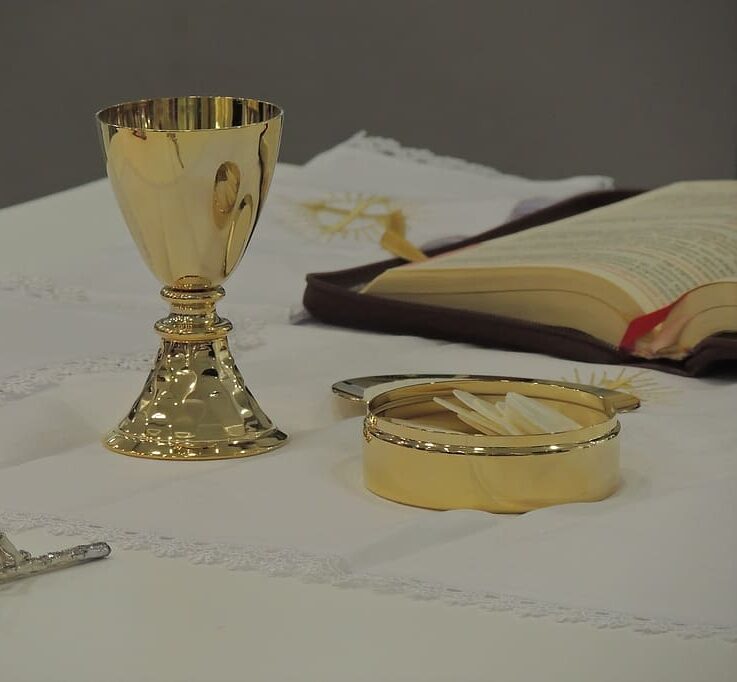 Weekday Mass Schedule
Monday through Friday – 8:30 AM

*Wednesday evening at 6:30 PM.

Weekend Mass Schedule
Saturday – 4:00 PM
Sunday – 8:30 AM, 11 AM, & 5 PM
Cry Room available at all Masses in Room 211
Confessions
*Wednesday 7-8 PM (During Holy Hour)
Saturday 9:00-10:00 AM
In addition to these times, you may also schedule an appointment by contacting one of our priests.
A schedule will be posted on the door to the Reconciliation Chapel on those days that pose a conflict to our regularly scheduled confessions.
Rosary
5th Sunday Rosary – 9:45 AM
Respect for Life Rosary
First Saturday of each month following 8:30 AM Mass
Solemn Adoration & Benediction – First Friday Devotion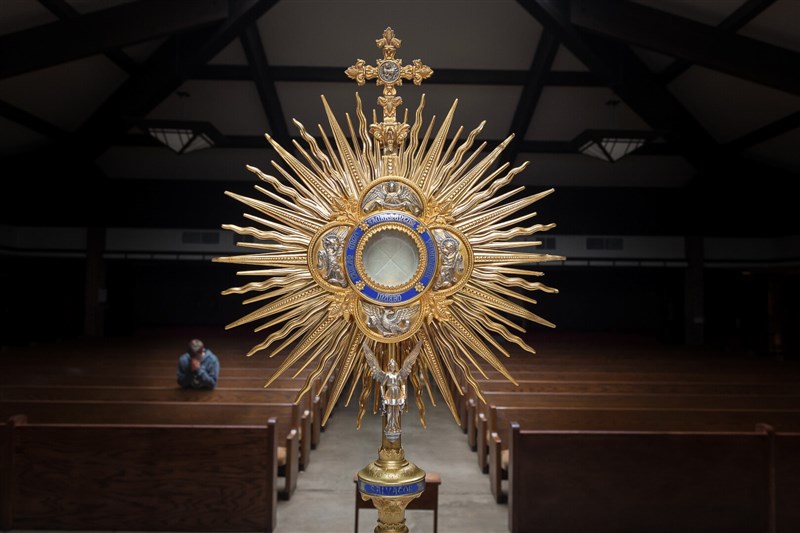 Eucharistic Adoration is a posture of love, placing oneself in the presence of our Lord Jesus Christ in the Blessed Sacrament. Adoration allows for a personal encounter with Jesus, who is truly and physically present in a special way. People come to Adoration to seek refuge in the love of Jesus, give praise and thanksgiving to God or to simply sit or kneel in His presence. People are needed to be Guardians of the Blessed Sacrament on the first Friday of every month. For more information contact Mary Byram at diva@theatrestage.com.
First Friday of each month – 9:00 AM – 8:00 PM
Fridays of Lent – 9:30 AM – 6:30 PM
*Holy Hour – Wednesday – 7:00 PM – 8:00 PM