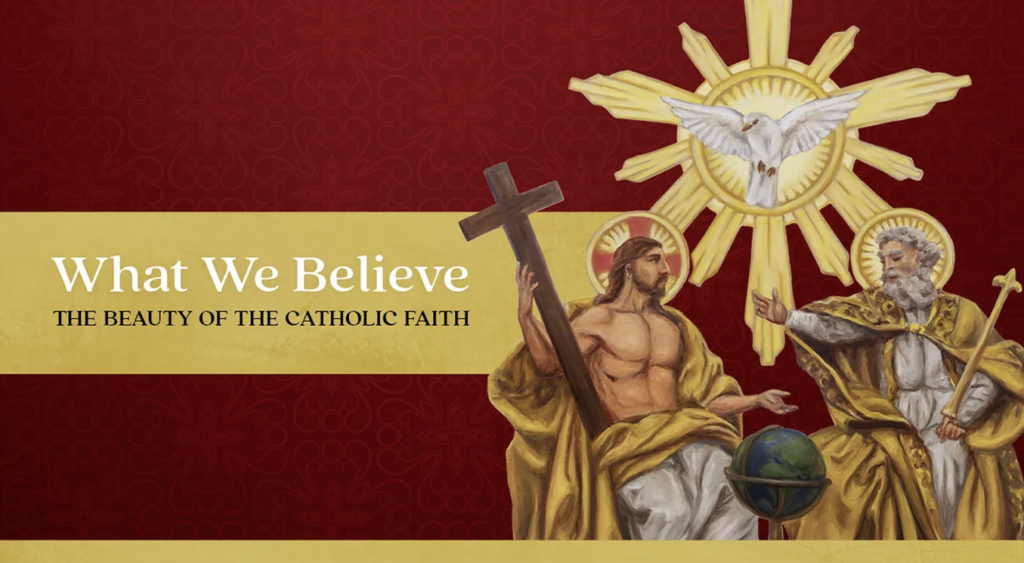 The Catholic Church is extraordinary. It is where we encounter God in his Word, his sacraments, and his saints. It proclaims the fullness of life, leaving no person out. It calls all to repent and to believe in God the Father, Son and Holy Spirit, the source of all life and salvation.
If you 've been Catholic all your life or have converted to the faith, you will be profoundly moved by the beauty and the richness of this Catholic Church. Filmed in Rome, this brand new study says it all.
All women are invited to join the Little Flower Women's Bible Study Fall 2022 Session, "What we Believe – the Beauty of the Catholic Faith" by Ascension Press. This 10 session study begins Friday, September 9 at 9:30am in rooms 212/213. Please contact Diane Scarbrough below for more information.
Diane Scarbrough
dscarbrough@stjamesapostle.com
(770) 318-2577