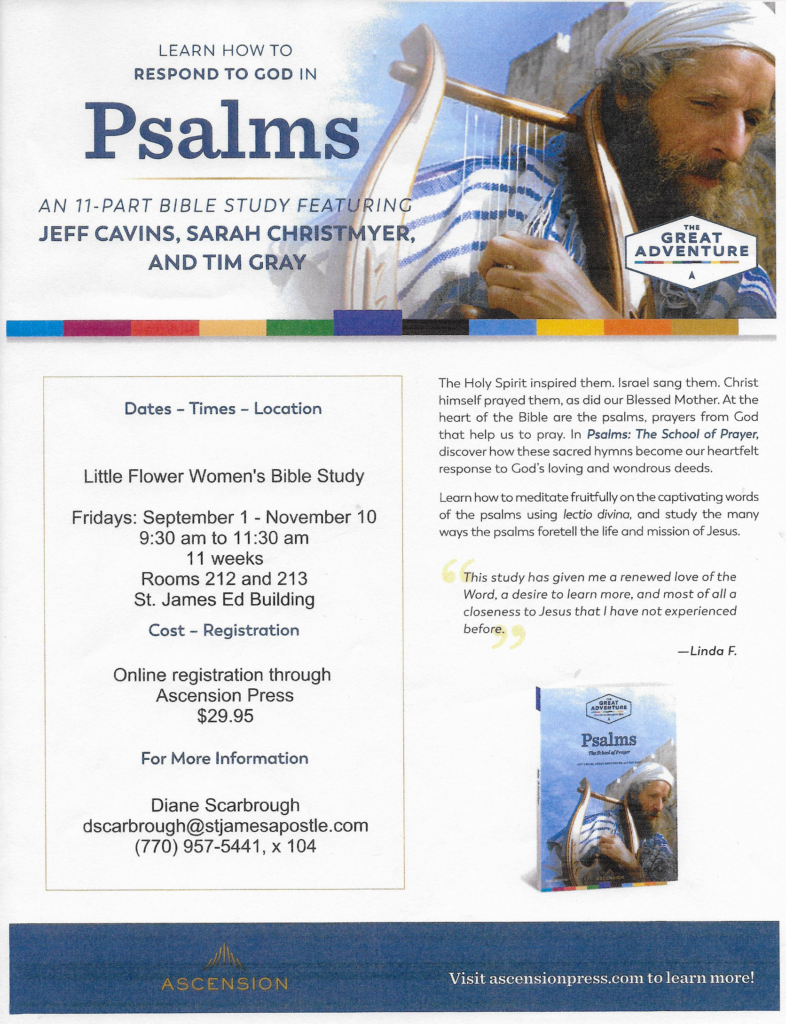 The Fall 2023 Session begins on September 1 and will run for 11 weeks until November 10.
We will be studying Ascension Press's "Psalms: The School Of Prayer". We meet on Friday mornings from 9:30 –11:30 a.m. in room 210 and 211 in the Religious Education Building. All women are welcome.
Please contact Diane Scarbrough below for more information.
Diane Scarbrough
dscarbrough@stjamesapostle.com
(770) 318-2577