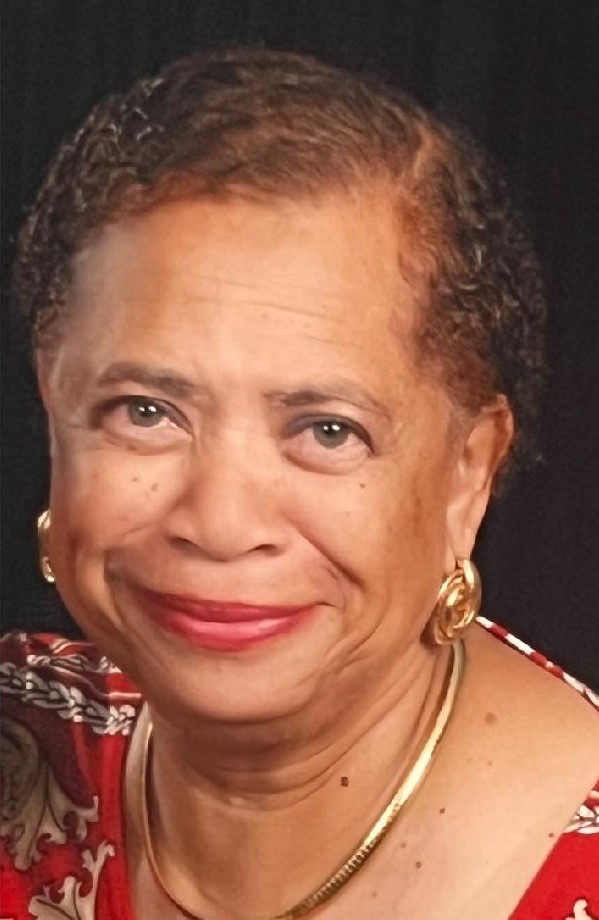 Marsha Weeks
January 4th, 2023
Marsha was a long time and active parishioner at St. James the Apostle.
She was lector during Masses, a member of the St. James CCW, an EMHC, and a member of the Monday morning Count Room.
Please pray for the repose of her soul and peace and comfort for her husband, John and family.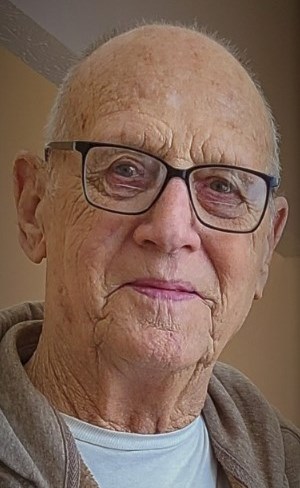 James F. Baker
January 5th, 2023
James was a parishioner here at St. James the Apostle.
James' funeral service was officiated by Deacon Charles Iner, and took place on Monday, January 16th.
Please pray for the peaceful repose of James' soul as well as comfort and peace to his wife, Elizabeth and family.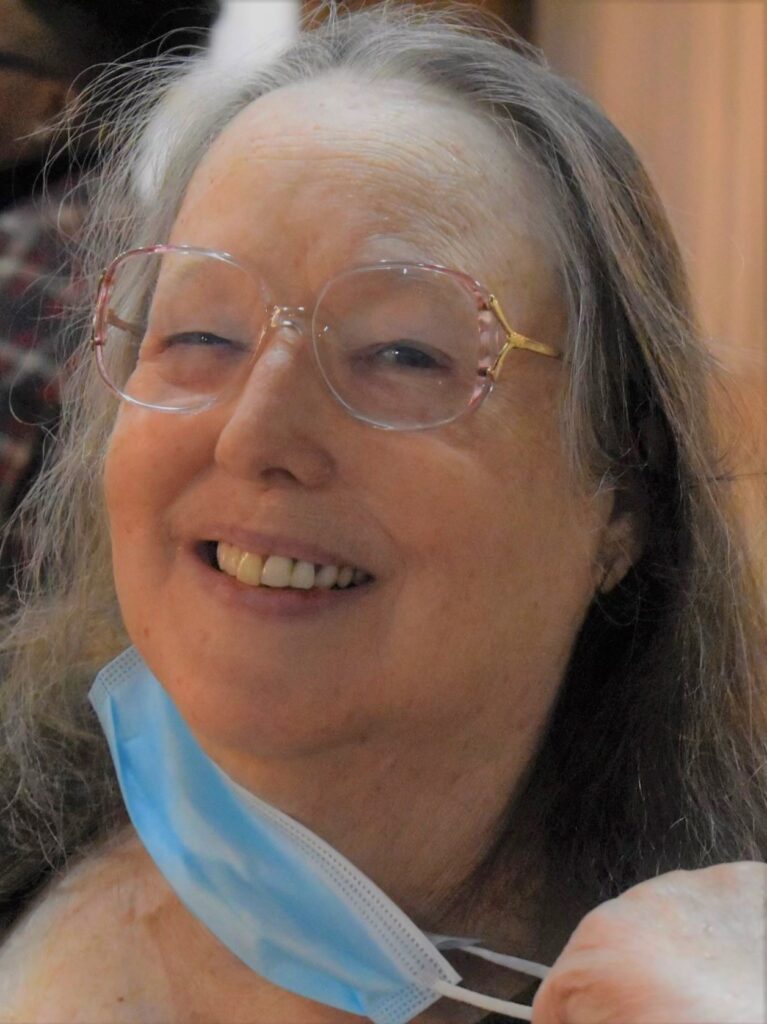 Andrea Lee Wade
January 8th, 2023
Ms. Wade was born in New York City, the daughter of the late Margaret Macko Wade and Thomas Jefferson Wade. Andrea moved to a farm in McDonough, GA when her father retired from the Fire Department of NY to raise cattle. Andrea graduated from Henry County High School in 1964 with honors, went on to the University of Georgia where she graduated with honors in 1968, and later earned an MBA from Georgia State University. Andrea had a long and successful career as a food scientist. She was one of the first two women to graduate from the University of Georgia with a degree in Food Science. She spent 18 years in research and development at the Coca-Cola company, where among many other achievements, she created the formulas for Mr. Pibb and Fresca. She finished her career with an additional 18 years working for the Food and Drug Administration as a consumer safety officer in the Center for Food Safety with a specialization in seafood.
Andrea will be remembered as brilliant, straight forward, and fiercely independent. She was a master basket weaver. She led an exciting life and always had a story to tell. Andrea was most happy cooking a fabulous feast for her family and friends. She will be greatly missed.
Andrea was a devoted daughter, sister, and friend. She is survived by her sister, Renee Anderson of McDonough, GA, her sister and brother-in-law Maggie and George Hodges of Newport News, VA, her brother and sister-in-law Jeff and Janet Wade of Rossville, GA, nine nieces and nephews, and six great nieces and nephews. Andrea was preceded in death by her brother, Tommy Wade, her parents, Thomas Jefferson and Margaret Macko Wade, her niece Margaret Hodges, and her brother-in-law Toby Anderson.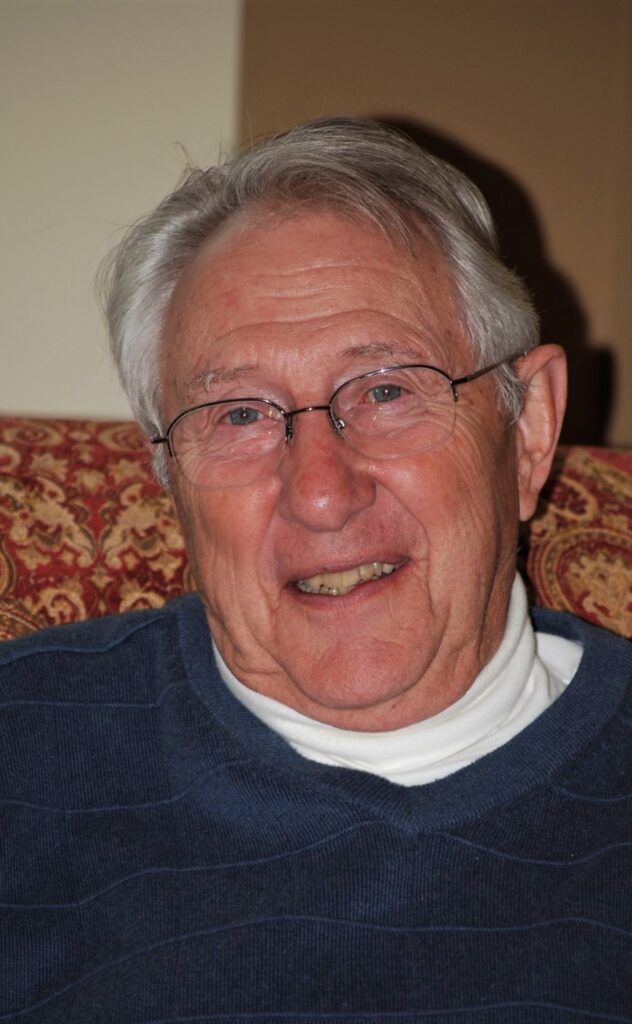 Glen Lillquist
March 8th, 2023
Glen Alan Lillquist, age 84, of McDonough, Georgia passed away on Wednesday, March 8, 2023. Glen was born in Schenectady, NY to the late Brook and Marie Lillquist.
Mr. Lillquist is survived by his wife of 30 years Mary Lillquist; sons Matt (Julie) Lillquist and Mark Lillquist; step son Steve (Jackie) Brown; brothers Ron (Joan) Lillquist and Robert (Pat) Lillquist; 5 grandchildren and 7 great grandchildren.
Glen was in the Navy for 8 years, during his career he was on board of the USS Hermitage and became a Navy Lieutenant. He attended Loyola University and graduated with a master's degree in Religious education, attended seminary for 8 years, and became a member of St James Catholic Church. He believed there was 3 important things in life: God, having fun, and family. Glen loved to golf, play tennis, and motorcycles. He enjoyed life to the fullest, loved his family, and will be greatly missed.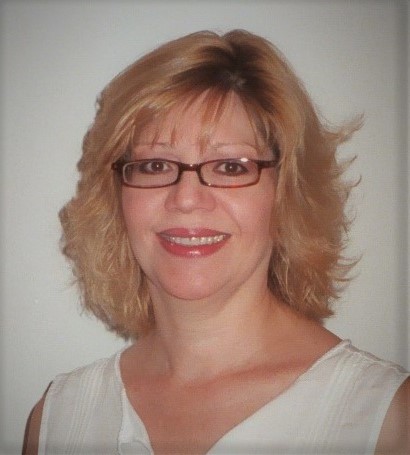 Vilma Rosa Lowery
May 27th, 2023
Born in the small town of Villalba Puerto Rico,
She passed away in her home, in Georgia, surrounded by her loving family, after a long illness. She was 63 years old.
Vilma loved her Catholic Faith, she loved her Family deeply, her modest home, and she loved her simple life she had carved out here. She was so proud of her son Michael and adored his beautiful wife Lindsay, their children, Mikayla and the twins, Bryce and Avery. They were her heart.
When Vilma found her Faith, she found herself, she found Joy and she was such a Joy to be around. She leaves behind a huge hole in the hearts of those who love her. She only wanted her loved ones to know the Love, the Joy and Peace she had in her heart.
She is survived by her Mother, Noemi Berrios of Villalba PR. Sister, Noemi (Tallin) and her husband Jimmy Tiniski, living in GA. Sister, Martha (Yolly) Velez, living in NJ. Brother, Angel (Papo) Velez, living in NY. Her Son Michael and family, living in NJ and all her nieces and nephews; Steven, Gina, Giana, Johanna, Danielito, Jessica, and their spouses and children, who she dearly loved, thought of often and prayed for constantly.
She is survived by her husband, Mark Lowery, residing in their home in Georgia, and his large family scattered around in Texas; both parents Buford and Peggy Lowery, his five brothers; Stephen, Michael, Paul, Tony and David. His three sisters; Debi, Denise and Diane, all who loved Vilma dearly. Mark's son and daughter, Matthew and Jessica, residing in California, knew how much she cared for and loved them both.
She is also survived by the many people who have crossed her path in life and has seen firsthand her beautiful smile. She prayed for everyone she knew and so many she didn't. She left her mark here on earth and in our hearts where she will continue to reside for eternity.
Vilma was Mark's best friend, partner and the best wife a man could hope for. She will be deeply missed as a loving Wife, Mother, Mother-in-law, Mama Goose, Abuelita, Daughter, Sister, Titi Rosie, and best friend.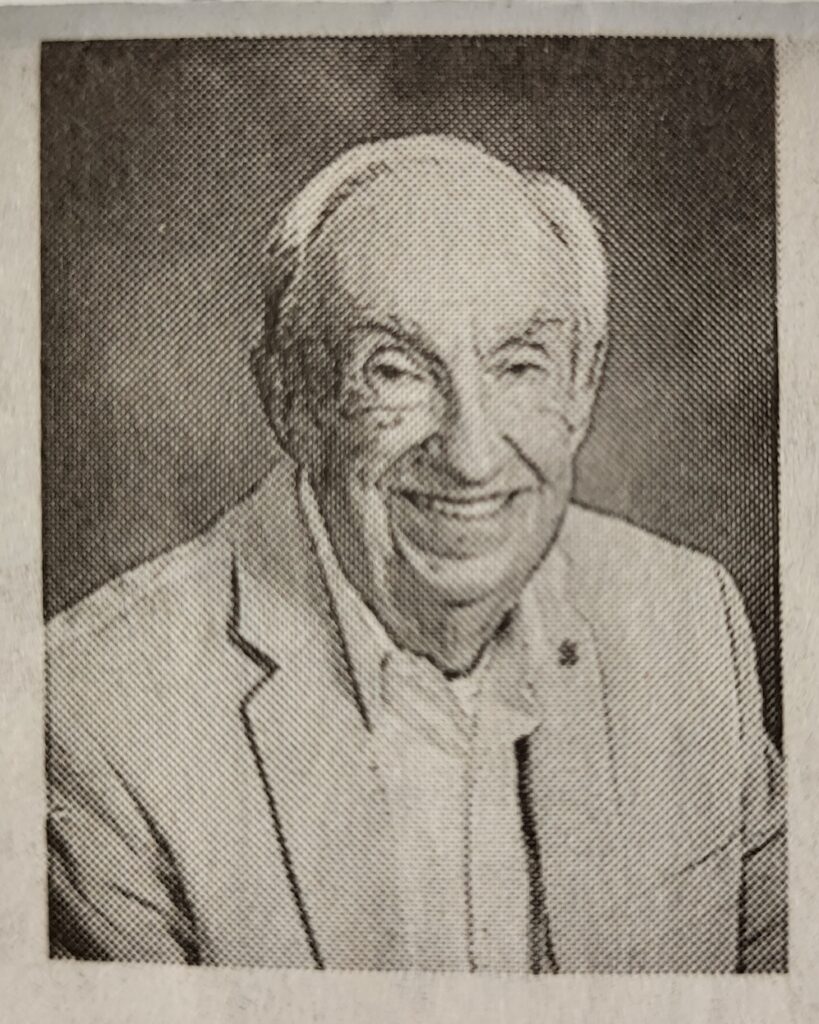 John Gary Glover Jr.
July 10th, 2023
John Gary Glover Jr., age 93, passed away peacefully on July 10, 2023. He was born on July 14, 1929 in Columbia, SC. to the late John and Ethel O'Keefe Glover. John was raised in Sharon, GA. He served in the U.S. Army in World War II where he was part of the occupying forces in Japan. After his military service, he returned home and attained a business degree at the University of Georgia Atlanta Division. He was married in 1949 to the former Louise Cobb of Thomson, GA. They were married for 63 years until her death in 2013.
John was a devoted husband and father who had a strong sense of family and was a true Southern gentleman. John and Louise moved to Morrow, GA, in 1962 where they raised their four children. They were part of a group of Catholic families instrumental in bringing the first Catholic Church to Clayton County, St. Philip Benezi. John was a lifelong member of the Knights of Columbus and the St. Vincent de Paul Society.
John was involved in local politics and was an original member of the MARTA Board of Directors representing Clayton County. He was the longest serving board member when he retired after moving to McDonough in 2000. For over 50 years, John had a successful career in transportation specializing in LTL and refrigerated trucking. He opened the doors for numerous companies to come and operate in the southeast region. After retiring, his expertise was sought after and valued by many.
John is survived by his children, Gary (Jenny) Glover of Ormond Beach, FL, Jeannie (Don) Allen of Alpharetta, GA, Phillip Glover of Memphis, TN, and Renee D'Elia of McDonough, GA, grandsons Matthew Allen of Athens, GA, Scott (Michelle) Allen of Decatur, GA, and Travis D'Elia of Stockbridge, GA, and great grandchildren, Sarah Beth and Jacob Allen of Decatur GA.
A funeral mass will be held at The Church of the Purification of the Blessed Mary in Sharon, GA on November 24, 2023.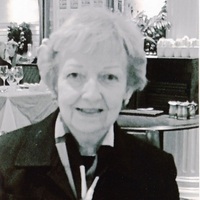 Sarah "Sally" Davis
July 15th, 2023
Sally Davis passed away on Saturday, July 15, 2023. She was the beloved wife of Lawrence W. Davis, M.D. of McDonough, Georgia. Mr. Lawrence Davis was past chairman of the Department of Radiation Oncology, Emory University Medical School.
In Addition to her Husband, she is survived by her children, John C. Polek. Jr., James E. Polek (Abby) and her daughter Teresa Cummiskey (Jerry) and three grandchildren, Christine Unton (Keith), John C. Polek, III (Alison) and Thomas Polek. She is survived by four great grandchildren: Brayden, Owen, Connor and Brooke. She is also survived by her sisters Catherine A. Daly and Mary Ellen O'Neil (Francis), her brother Edward H. Reese, Jr. and his wife, Ann.
Sally was born in Philadelphia, Pennsylvania, the daughter of Edward H. Reese, Sr., and Catherine Tracey Reese. Philadelphia continued to be her special place, the annual trip to the Philadelphia Flower Show her favorite. She was a graduate of Fordham University and had an MBA from Manhattan College. She had a career in administration with American College of Radiology in Philadelphia: Montefiore Medical Center/Albert Einstein Medical School in New York, and Grady Hospital in Atlanta. She was active in the community and served as President of the Henry County Master Gardeners in 2010. She was a past member of the Board of Community Gardens of Henry County and the Emory Institutional Review Board. A long-time member of the Emory Woman's Club, she missed actively participating when she moved to Henry County. She cherished her friendship with her canasta and book club buddies.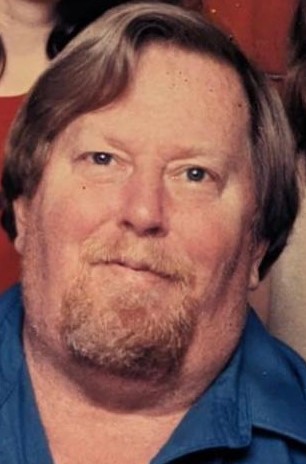 David Edward Mott Jr.
July 17th 2023
Our heartfelt sympathies are extended to the family of David Edward Mott, Jr., who passed away on July 17th, 2023.
David was a long time parishioner of St. James the Apostle.
Please pray for the peaceful repose of David's soul as well as comfort and peace for his wife, Helen, and family.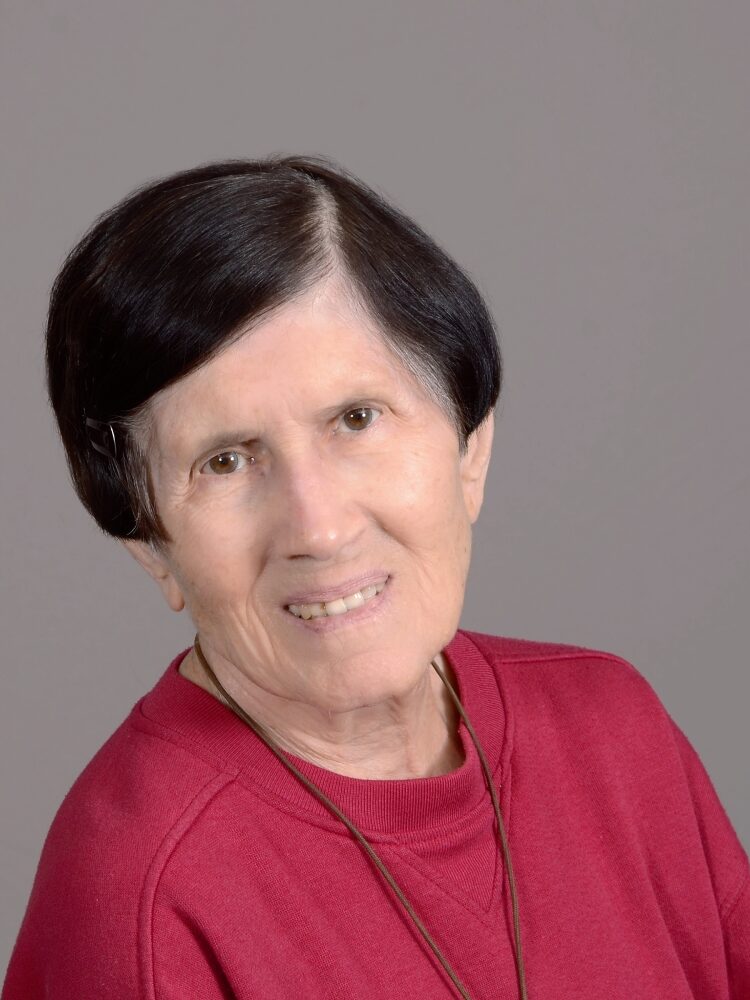 Elodia Upchurch
August 27th 2023
Our heartfelt sympathies are extended to the family of Elodia Upchurch, who passed away on Sunday, August 27th, 2023.
Elodia was a long time parishioner of St. James the Apostle and was loved by many.
Please pray for the peaceful repose of Elodia's soul as well as comfort and peace for her family.
Joan Clark
September 5th, 2023
Joan was a parishioner of St. James the Apostle since 2008, as well as an active member of St. James the Apostle Council of Catholic Women and St. Vincent DePaul Society.
Please pray for the peaceful repose of Joan's soul as well as comfort and peace for her family.