Richard "Rick" Downie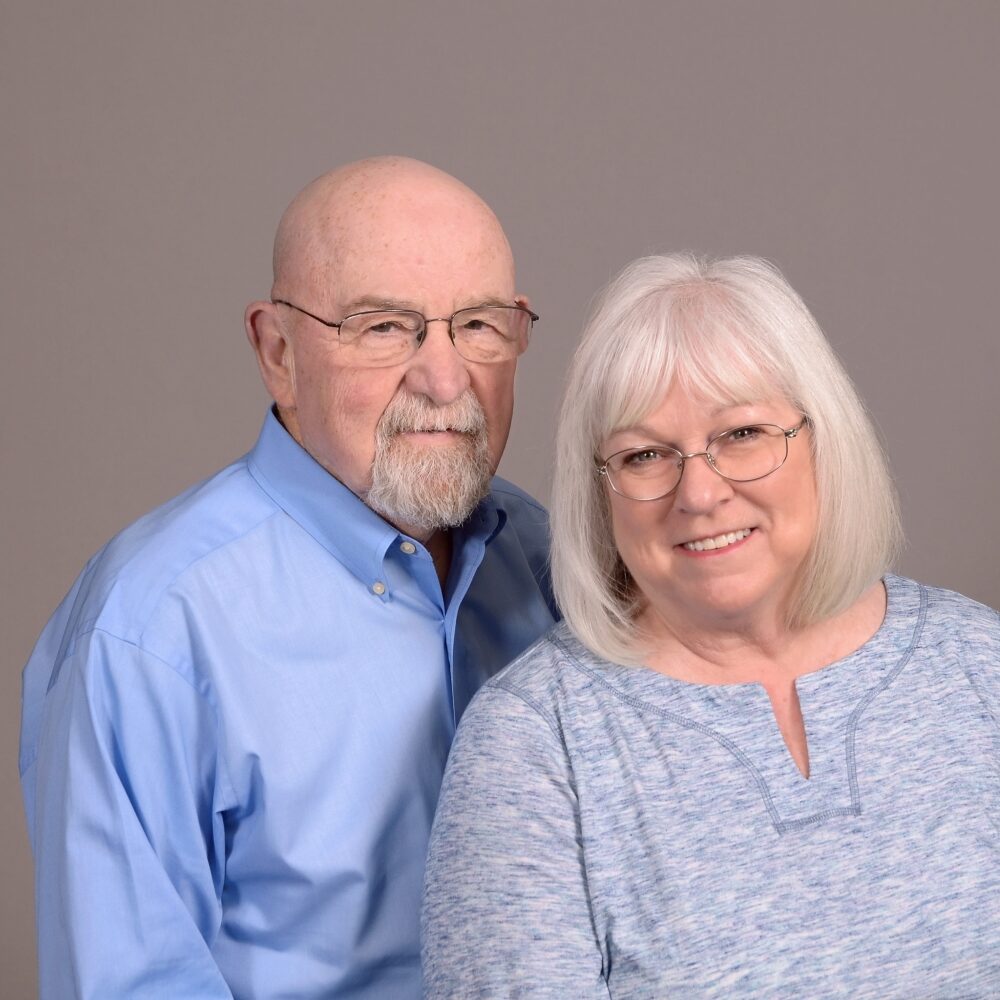 January 23rd, 2022
Richard Alex "Rick" Downie passed away January 23, 2022 at Sacred Journey Hospice in McDonough, Georgia,.
Rick was born in Rock Springs, Wyoming on February 25, 1945 and moved to LaSalle, IIlinois at the age of 15. He moved to Georgia in 1980, where he resided until his death.
Rick retired with Yokogawa Corp. of America after 27 years of employment in marketing.
He is survived by his wife of 36 years, Christine S. Downie of McDonough, GA; children, Robin Jenkins (Jeff) of Roswell, GA, Shane Downie of Woodstock, GA, Darren Downie (Wendy) of Gray, GA, and James Downie (Kelly) of Swaunee, GA; stepchildren, Kristie Reed (Cam) of Monroe, GA, Carla Barnes (Chris) of Covington, GA, and Steve Cook (Lauren) of McDonough, GA; sister, Karen Downie Volk (Ed) of Salem, SC; nine grandchildren and 1 great-grandchild; as well as several cousins and nieces.
Rick is preceded in death by his parents, Alex and Rose Downie; and sister, Patricia "Tish" Downie Docken.
Rick always left an impression wherever he went. No one could make you laugh as much as Rick could. He will missed by many.
David Joseph Cheverino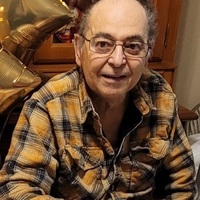 January 23rd, 2022
David Joseph Cheverino, age 82, of McDonough, Georgia, passed away on Sunday, January 23, 2022. He was born in Brooklyn, NY to Frank James and Lucy Maresca Cheverino. In addition to his parents he is preceded in death by his brothers, William Cheverino and Michael Cheverino
Dave worked for JFK Airport for over 20 years. He loved to watch televised Wrestling and didn't miss WrestleMania. David loved black and white movies, especially old western movies. He was a member of Saint James The Apostle Catholic Church.
He is survived by his wife of 59 years, Anna E. Cheverino; daughter, Lucille (Louie) Jimenez; sons, David M. (Sandra) Cheverino, Allen (Seny) Cheverino, Steven Cheverino, Frank (Alex) Cheverino; grandchildren, Jennifer (Michael) Adamowicz,, Luis Frank Jimenez, David C. Cheverino, Alexander Cheverino, Ryan Cheverino, AvaMarie Cheverino, Nicholas and Kelley Cheverino, Anthony Cheverino, Alyssa Cheverino; great-grandchildren, Brianna and Michael; brother, Joseph Cheverino; several other family members and friends.
Nancy Nestor Belcastro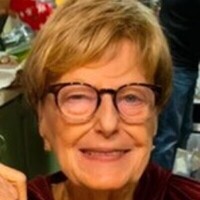 January 27th, 2022
Nancy Marion Nestor Belcastro, age 82, of McDonough, Georgia, went home to be with the Lord on Thursday, January 27, 2022. She was born in Sewickley, PA to Andrew and Marion Sudia Nestor on February 18, 1939. In addition to her parents, she is preceded in death by her husband of 53 years, Jerry Belcastro Sr.
Nancy spent a large part of her working career as a clerk for the Clayton County Courthouse for nearly 15 years before retiring. She spent her second career working for the Henry County Department of Transportation. She also managed Belcastro's Italian Restaurant for many years.
Nancy loved well and cherished her children, grandchildren, and great-grandchildren dearly. She loved time with her family, cooking, and play the slot machines. Yellow roses and her dog, Sir Bailey brought her joy. Nancy had a great sense of humor and was a fighter to the end.
Nancy is survived by her son, Jerry Belcastro Jr; daughters, Rhonda Harrison and Christine Glaze; grandchildren, Dustin Farron, Andrew Belcastro, James Glaze, Jillian Harrison, Sarah Belcastro, Michael Glaze; nine great-grandchildren; and a host of other family members and friends.
Raymond Mrozek
March 1st, 2022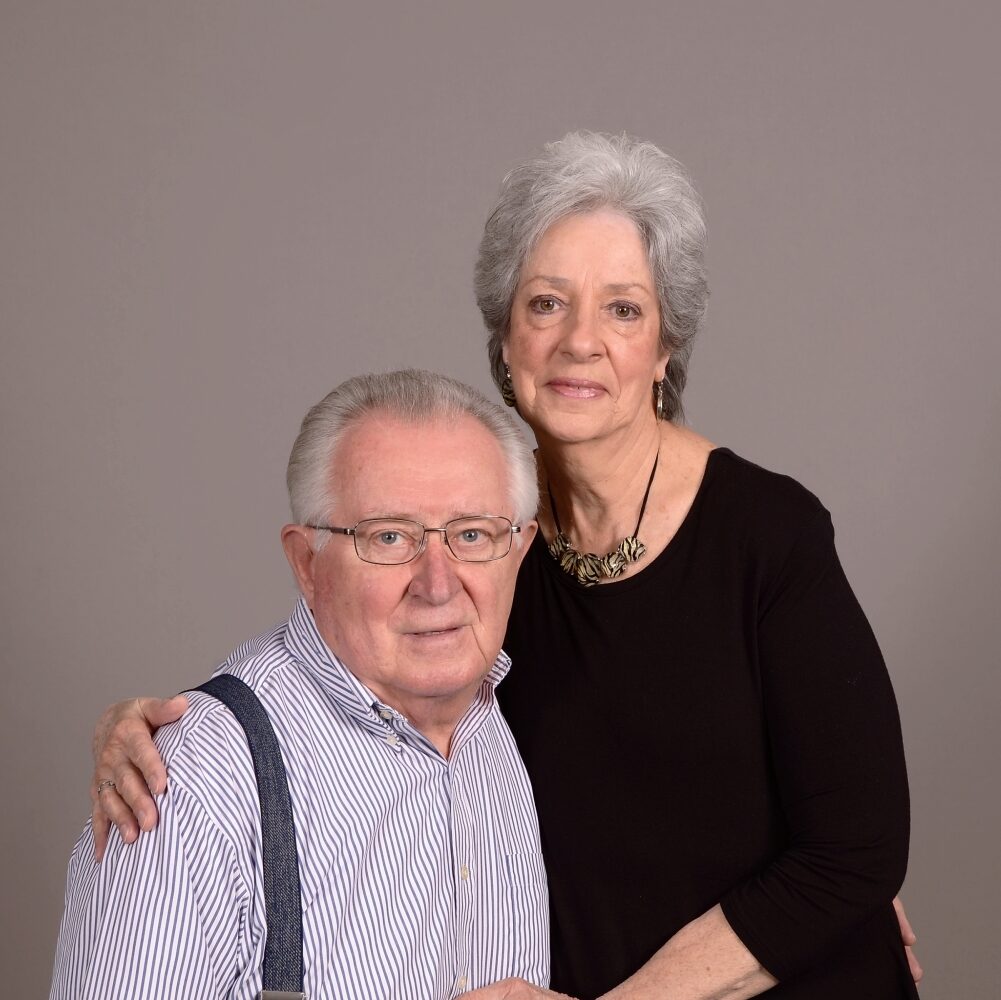 Raymond John Mrozek, better known as Ray, age 80, of McDonough, Georgia, passed away peacefully on Tuesday, March 1, 2022. He was born in Harvey, Illinois to the late John Raymond and Antoinette Sandelski Mrozek. In addition to his parents he is preceded in death by his sister, Pat Jensen and brothers, Rich Mrozek and Ed Mrozek.
Ray was a handyman, he could fix or build anything. Papa was a family man and instilled values in his family that will pass on for generations to come. He and Sarah found importance in family time and family dinner around the table. Ray served our country in the US Army prior to his 49 year career in Warehouse Distribution Management and Logistics. He retired in 2011. He was a member of St. James The Apostle Catholic Church in McDonough.
He leaves behind to carry his legacy, his wife of 57 years, Sarah Lee Etheridge Mrozek; children, Kimberly Newsome of McDonough, GA, Gina (Randy) Judge of Estill Springs, TN, John (Karen) Mrozek of Jasper, GA, Stephen (Natalie) Mrozek of Hampton, GA; grandchildren, Ashlee Newsome, Rayce Newsome, Jordan (Kayla) Judge, Luke Mrozek; brother, Ron (Vivian) Mrozek of Manhattan, IL; sister, Marlene (Roger) Forgea of Florida; several nieces and nephews, and a host of other family members and friends.
Ifeoma Lovelyn Chimaobi Edom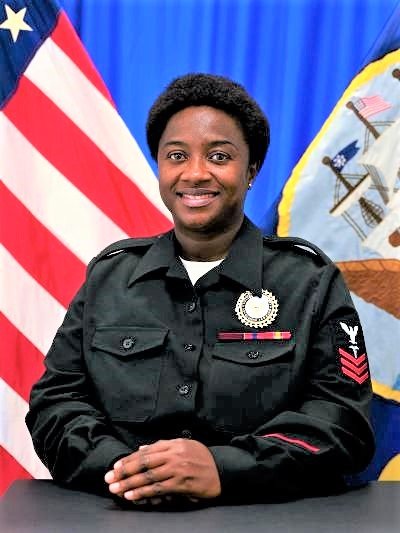 March 15, 2022
Ifeoma Lovelyn is the seventh among eight children born to Chief Patrick Egwuatu and Ezinne Benedeth Ego Odimegwu, and both were deceased in 1993 and 2016 respectively. Until her untimely death, Ifeoma was an active service member of the United States Navy, married to Engr. Chimaobi Kenneth Edom and the union was blessed with two children, Chimeremeze, (son) and Chimbusomma (daughter).
The story of Ifeoma's life began in Benin City, Nigeria. Born on July 22, 1980. Ify as she was fondly called, started her graceful and eventful life under the tutelage of Chief Patrick Odimegwu. Due to her scholastic achievements, she quickly earned a place of admission into the Imo State University, Owerri in Southeast, Nigeria, where she studied English/Literature Studies, and graduated with a Bachelor of Arts degree in September 2001.
Upon the completion of her University degree, she went for the mandatory one-year National Youth Service Corps, NYSC in Zamfara State, Nigeria. After the mandatory NYSC post-graduation program, Ify has served in a few corporate and business firms, which includes working as a Sales Supervisor with Fans Incorporated in Owerri, Nigeria between 2009 to 2011. During this time, Ifeoma got to meet with her heartthrob, Chimaobi. Their meeting in Owerri and Port Harcourt Nigeria, was the beginning of the destiny-molding life course for their life together. They were then married in Nigeria in 2013.
In 2014, Ifeoma enlisted with the United States Navy and she served the U.S Navy in a meritorious capacity as a citizen of the United States of America. As such, she worked with the Navy Operational Support Center, Detroit, Michigan as a Hospital Corpsman/Dental Assistant. in 2019, she relocated to GA with her husband, in line with the need to harness greater opportunities and advance their growing family. While in Georgia, she continued her career with the Navy and worked as a Production Advanced Recruiter in NRD Atlanta until her passing. Her achievement with the Navy includes the recent award of the Reserve Recruiter of the Year, 2022 amongst others.
It was heartbreaking that Ifeoma passed while pregnant with her third child, Chidiogo Chimaobi-Edom, who also did not make it alive. Her death occurred in the Piedmont Henry Hospital, Stockbridge Georgia.
Ifeoma will surely be missed by the entire family. Her love, smile, care and humanistic disposition that reaches out to other will surely be missed. Her service to the United States Navy and the American nation will surely be missed.
Eunice McCarthy
April 11th, 2022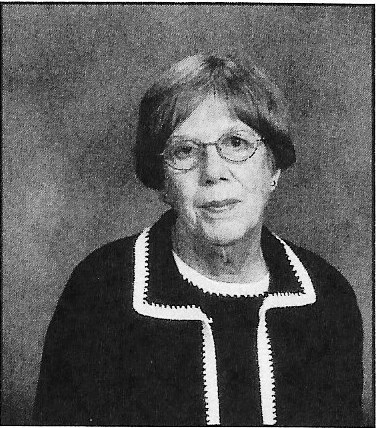 James (Jim) McCurdy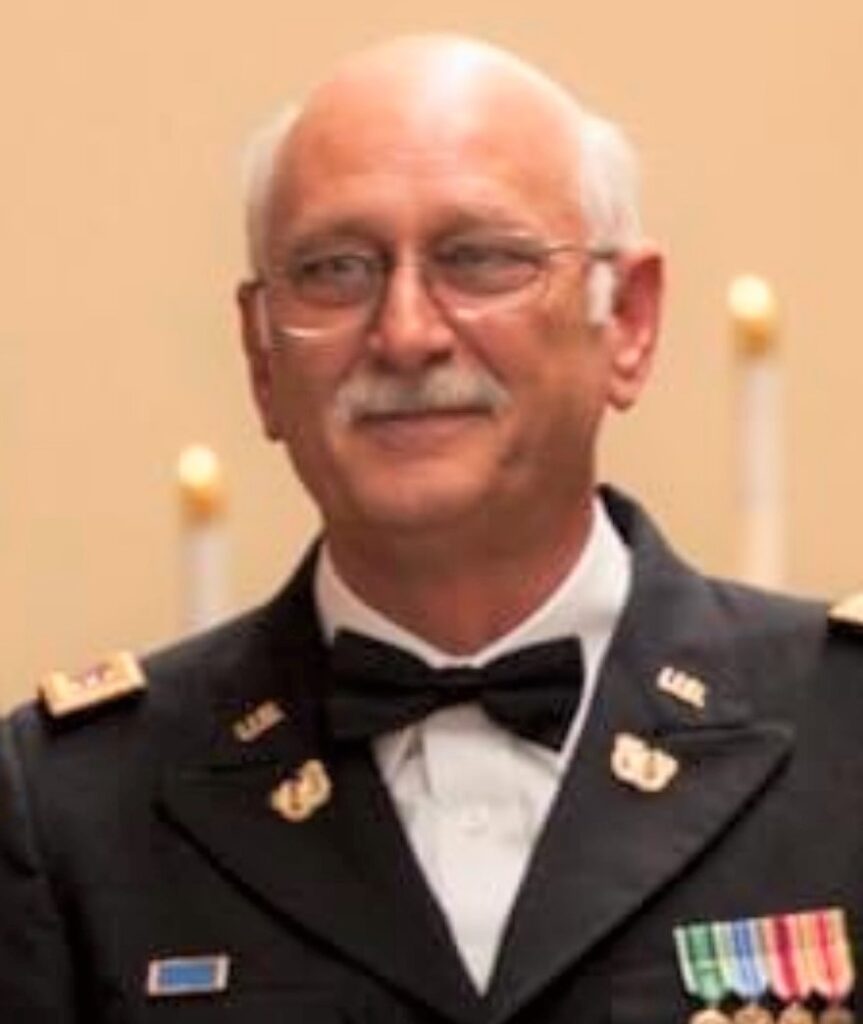 May 9th, 2022
James "Jim" Mason McCurdy Jr. of McDonough, Ga, passed away on May 9, 2022. Jim is survived by his wife Susan and children; Jame Erin Bowers, her husband Harrison Lee Bowers III, Lindsey Ellen Wilhoit, Victoria Elizabeth Wilwol, her husband Andrew Thomas Wilwol, and his five granddaughters; Evelyn, Baileigh, Charlee, Lily, and Mason. Jim also leaves behind his sister Becky Moore, brother Steven McCurdy, his aunts Kathy McDaniel and Diane McCurdy, and uncle Paul McCurdy, as well as his godchildren and several cherished friends that he considered family.
Jim graduated from the University of Hawaii in 1989, with a degree in Soviet Era Studies. He began his telecommunication career while serving in the United States Army. After over 20 years working in the telecommunications industry, he found his passion working for Butts County School System as a Technology Specialist. Jim loved his family and everything he did was for them, however, he did have several other interests, most famously were his 1973 Airstream and Star Trek. He was a proud Eagle Scout and member of the Knights of Columbus.
Edrice "Mimi" Thomas
May 11th, 2022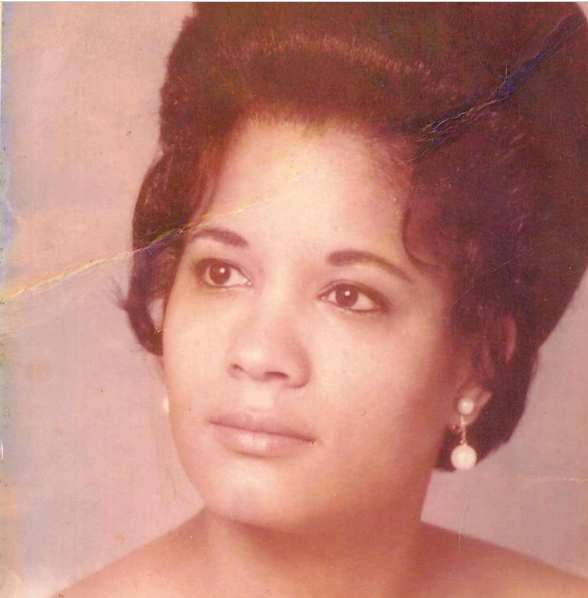 Edrice Woodruff "Mimi" Thomas, 83, of McDonough Georgia passed away on Thursday May 12, 2022.
Edrice was born on April 3, 1939 to Edrice G. Thomas and Columbus A. Thomas Jr. in New Orleans Louisiana. In 1945, at the age of 6 years old, Edrice met her 13 year old neighbor Wilbert J. Thomas Sr. whom she would go on to marry ten years later on April 7, 1955.
In August of 1956, the couple welcomed their first and only son, Wilbert J. Thomas Jr. into the world. In addition to being a loving wife and mother, Edrice pursued her passion for doing hair and nails. She did beautician work at some of the finest beauty salons in New Orleans. Edrice was also an accomplished seamstress and enjoyed making drapes, curtains, sheets, and dresses. She was a woman of many talents and utilized her gifts with a purpose of giving back to others. On September 10, 1978, Edrice's life changed forever when the love of her life of 23 years passed away. Although heartbroken by her loss, she continued to pursue her professional career while supporting her son as he joined the United States Air Force and married his high school sweetheart Paula.
One of her greatest joys in life was becoming a grandmother to her 2 grandchildren, Christine and Will, and a great-grandmother to her great grandson Christiano. Edrice was a resident of New Orleans Louisiana for 66 years until the wrath of Hurricane Katrina involuntarily forced her to relocate to McDonough Georgia. She immediately made a name for herself while getting acclimated to her new community home at Grier Manor. Edrice who to many became known as "Mimi", was a phenomenal cook. She developed a reputation for being the best cook in the community and loved sharing her cuisines with family, neighbors, and friends. Edrice spearheaded community events involving her favorite holiday Mardi Gras, as well as opportunities to gather neighbors and friends for late-night card games. In addition to paving the way for social activities in her community, she also spent time volunteering at the food pantry and with St. Vincent De Paul at her home church of St. James the Apostle Catholic Church. In 2016, The McDonough Chamber of Commerce recognized Edrice for her outstanding volunteer service. Her mission in life was to give back to others and prided herself on her legacy, her family.
Alex Francis Iner, III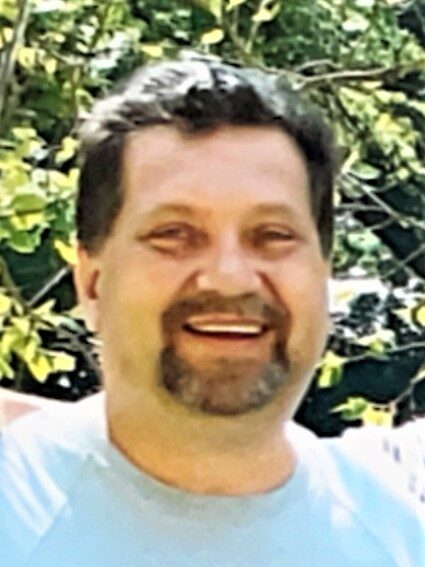 May 13th, 2022
Alex Francis Iner, III, passed away on Friday, May 13th, 2022.
Alex is the brother of Deacon Charles Iner.
Alex's visitation and funeral service took place on June 16th at Loudon Park Funeral Home in Baltimore, MD.
His Memorial Mass will take place on Friday, June 24th at 2 p.m. celebrated by Fr. Liam Coyne.
Sheila Riberich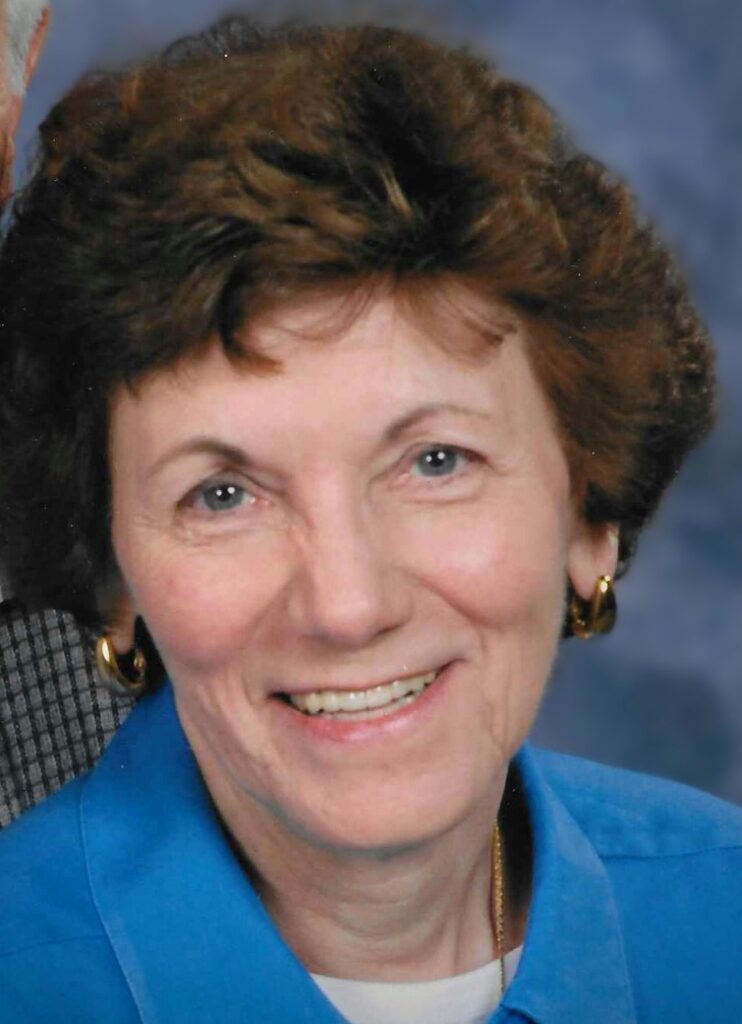 May 16th, 2022
Sheila Ann (O'Grady) Riberich, 81, of Stockbridge, GA passed away on Monday, May 16th after a six year battle with Parkinson's Disease. She was born in Pittsburgh, PA and was the third of eight children born to Henry and Mary O'Grady. She was married to her beloved husband Robert (Bob) Riberich for 61 years.
Originally from Swissvale, PA they moved to Forest Park, GA in 1964. Sheila was a stay-at-home mom for many years then worked for the Clayton County Water Authority for 16 years. Sheila loved spending time with her children and seven grandchildren. Sheila was extremely proud of her Irish heritage and loved sharing these traditions with her family.
In addition to her husband, Sheila is survived by her adoring children Diane (Zack) Atkinson, Rob (Terri) Riberich, Mariane (Scott) Taylor; and grandchildren Bryan (Deidre Rager), Joshua & Ashley Taylor; Lexi, Jake & Michael Riberich; and Lauren Atkinson. Surviving siblings include Mary Pat Soltis, Jeanne Duke, Harry (Mary Ellen), Timothy, and John (Claudia) O'Grady; numerous brothers-in-law, sisters-in-law, nieces, nephews, and cousins. Sheila was preceded in death by her brothers Dennis & Keith O'Grady. She was a faithful member of St. James the Apostle Catholic Church in McDonough.
A Mass of Christian burial will be held at Word of God Catholic Church, Swissvale, PA on Monday, May 23rd at 10 AM with interment following at All Saints Braddock Catholic Cemetery, Pittsburgh, PA.
Gerald (Jerry) Johnson
August 12th, 2022
Gerald (Jerry) Johnson passed away on Friday, August 12th, 2022.
He is survived by his wife, Joan, and 3 children.
His visitation will took place on August 29th from 4-7 p.m. at Haisten Funeral Home in McDonough.
Hi Funeral Mass was celebrated by Fr. Liam Coyne on Aug. 30th at 11 a.m. here at St. James The Apostle.
Sarah Gasses Hill
September 12, 2022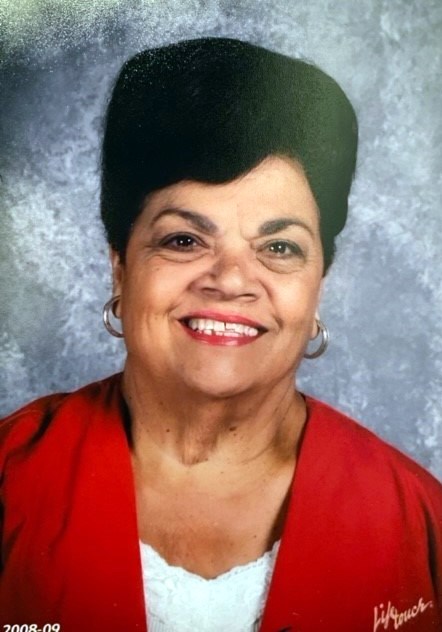 Sarah Gasses Hill, age 83, of McDonough, Georgia passed away on Monday, September 12, 2022.
She was born in McDonough on January 30, 1939 to the late Jesse and Mary Gasses. Sarah was also preceded in death by her husband, Marvin Donald Hill, siblings, Shirley Horton, Georgia Whittington, Victor Gasses, Rita Peoples, Tommy Gasses and Maxine Farah. Her son and grandchildren were her life. Sarah loved to cook and deliver her baked goods to all of her family and friends. She enjoyed tending to her flower garden and watching the Dawgs and Braves. She also worked with the elderly, attended the Moose Club of McDonough and the Ladies Guild of St. James. She is survived by her son, Phillip Marvin Hill of Monticello, grandchildren, Jessica (Dustin) Owens of Covington and Garrett (Tristen) Hill of Monticello. She is survived by her four great grandchildren Emmett, Everett, Charlotte and Haylen and siblings, Vicki (Tommy) Farah, Raymond (Marlene) Gasses and Jesse Gasses all of McDonough.