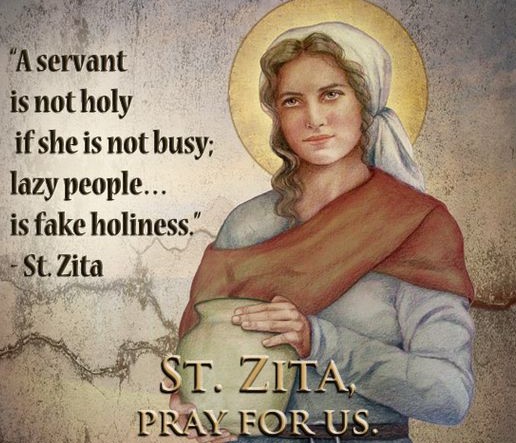 Mission: To properly maintain a clean and polished sanctuary within the church of St. James the Apostle.
This ministry was named after St. Zita, who was an Italian housekeeper during the 13th century. Her personal motto was…
"A servant is not holy if she is not busy; lazy people of our position is fake holiness."
St. Zita approached her duties with utmost love and service of the Lord. Her feast day is April 27th.
If you are interested in this ministry, please click the button below to schedule your time.