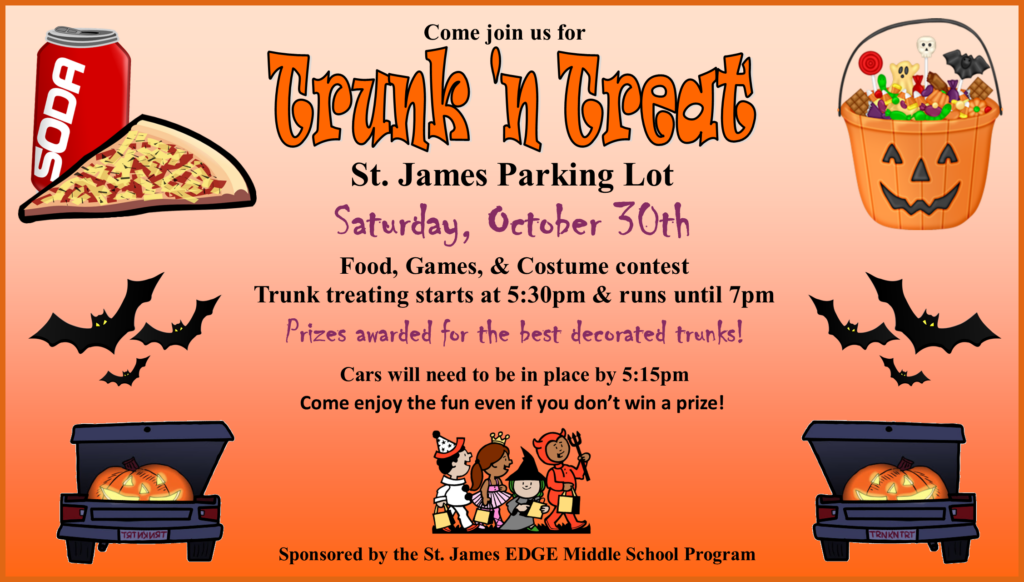 Happy Halloween!
Please use this sign-up genius to "RSVP" for our Trunk n' Treat event at St. James the Apostle. This RSVP will help me have a rough idea as to how many people will be in attendance, but will not be required to attend.
If you will be decorating a trunk, please make a notation in the public comment section of your RSVP.
Thank you all for your time and I look forward to seeing everyone at Trunk 'n Treat!