"Growing a Heart for Jesus and a Love of Learning!"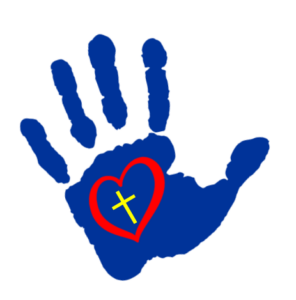 Enroll Now for the 2023-2024 Preschool Year!

We are currently accepting registrations for the 2023-2024 School Year! Visit our forms page for a downloadable registration packet, or you can register online.
We are an outreach ministry of St. James the Apostle Catholic Church and a non-profit preschool program.
We believe in fostering the development of each child by offering a nurturing and creative learning environment.
Children that graduate from St. James Preschool are not only prepared to move on to upper grades, they have grown spiritually, emotionally and physically too.
Our school offers programs for children ages 12 months to 5 years old.
Our preschool is one of the only schools in our county to offer a S.T.R.E.A.M. curriculum. Our Top Ten Goals of STREAM.
For information about our curriculum, please click here.
St. James Preschool staff are highly qualified teachers with many years of experience. The staff is dedicated to serving the needs of the young children of the parish and community.
It is our belief that we are in partnership with our parents as our children begin their education, social and developmental growth as well as their spiritual growth.
The St. James Preschool programs strive to promote good Christian values that form the foundation of our Catholic faith and reflect the love of Christ.
Fill out registration forms online now ———>
Students entering our classes must be that age on or before September 1st.
3, 4 , and 5 year olds must be completely potty-trained and comfortable with independent bathroom habits.
To register your child for a class, the non-refundable Registration Fee must be paid with the registration form. (*The Registration Fee covers the cost of supplies, equipment use, utilities, building and playground maintenance, staff training and special events and visitors.)
Please contact the Director, Vickie Spieth at (770)957-5441 Ext. 121 or email at vspieth@stjamesapostle.com.
Visit our Instagram Page and our Facebook Page!
"The mission of the Safe Environment Office at the Archdiocese of Atlanta is to ensure that children, young people, and vulnerable individuals who worship, study, or participate in activities sponsored therein can do so in the safest and most secure setting possible." Please visit https://archatl.com/ministries-services/safe-environment/ and https://archatl.com/offices/child-and-youth-protection/reporting-abuse/ for more information.
See all the wonderful things our parents, grandparents, and former students have to say about our preschool!
https://stjamesapostlecatholicchurch.com/parent-testimonials/