Elementary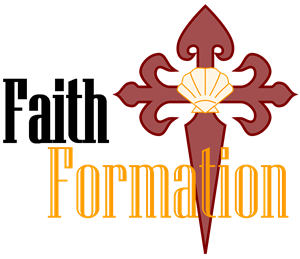 *Currently classes are being held from 10:00 AM – 10:50 AM on SUNDAY mornings. This new time is strategically positioned between the 9:30 AM Mass and the 11:00 AM Mass.*
PreK 4 – 5th grade meet Sunday morning at 9:45-10:45 am and on Wednesday evenings at 4:00-5:00 pm, and if there is enough interest, 5:30 – 6:30 pm.
Middle & High School

*EDGE is currently being conducted both Digitally and In-Person at Noon on Sundays. The ZOOM session will begin a little later at 12:15 PM*
The EDGE program for middle school youth (6th-8th grade) meets Sunday night from 6:30-8:00 pm in the parish hall.

The Life Teen program for high school youth (9th-12th grade) meets from 6:30-8:00 pm in rooms 210 & 211 in the education building.
* There will be a "Sunday Meal" offered after the 5 pm mass from 6-6:30 pm so that the students in both Life Teen and EDGE may have a small meal before their respective classes begin for the evening.
---
Please note that some class times may have to be canceled due to the availability of catechists and the number of students enrolled.
Parents of 5th grade and younger children are asked to always accompany your children while on the church grounds. Please escort them from the parking lot to class and pick them up from the classroom when sessions end.
Interested?